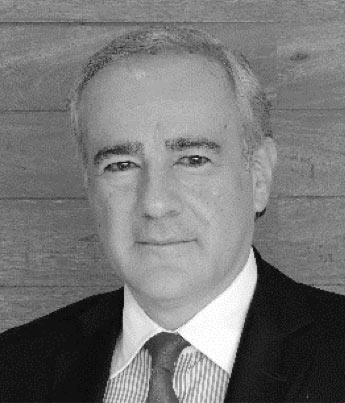 Allen holds more than 25 years experience in investment banking across the globe, mainly in Goldman Sachs (GS) where he was Head of the México Team, COO for the Latin American Group, Head of Emerging Markets for the Investment Banking Division, Head of Russia and CIS, Head of European Industrials Group and Head of the Spanish team. Allen finished his career in GS as one of the seven members of the Firmwide Commitments Committee, in which he was responsible for authorizing all equity underwritings carried out by the firm and monitoring commercial and reputational risks. In addition, he was the Chairman of the Board of Directors at Millicom International Cellular S.A. (a telecom company focused on emerging markets).
Currently he is a member of the Board of Directors at AB Investment Kinnevik (a Sweden-based company), Chairman of the Board of Directors at RLD, President of the Board of Directors and member of the Executive Committee of RLH and member of the Investment Committee Balam Fund I. Moreover, he is Chairman Emeritus of the Council of the Graduate School of Arts and Sciences at Harvard University, Member of the Campaign Board of the Historic Royal Palaces in the United Kingdom and Member of the Royal Institute of International Affairs.
Allen graduated Summa Cum Laude with a B.A. in Economics by the Instituto Tecnológico Autónomo de México. He also obtained a Ph.D. in Economics at Harvard University. Allen has double nationality Mexican and English. He speaks English, Spanish, German, French, Italian and Russian.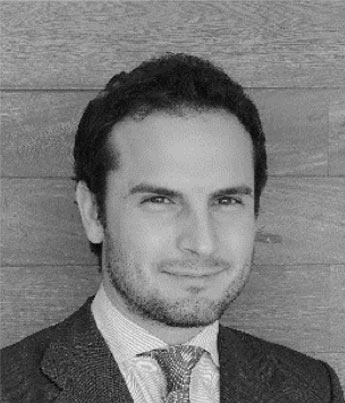 Jerónimo has more than 15 years experience in investments, mainly due to his career at Goldman Sachs (GS) where he was Vice President at the Principal Strategies Group, which managed US$ 15 Bn of the own capital of the Bank. At GS, Jerónimo was directly responsible for a European-invested portfolio worth more than US$ 300M, mainly in the German, French and Spanish markets. This portfolio was mainly focused on the Energy / Utilities, Pharmacy, Automotive, Airlines, Banks and Retail sectors. The yearly return of Jerónimo's portfolio reached around 19%, one of the best performances of the team.
Currently, he is member of the Board of Directors and the Executive Committee at RLH and also of the Investment Committee at Balam Fund I. In addition, Jerónimo has also been highly involved in the operations of RLD where he is responsible for the strategic planning and investor relations. He was also responsible for the process of fund raising of RLD.
Jerónimo is a graduate in Business Administration from both the University of Cologne in Germany and ICADE, Universidad Pontificia Comillas, in Madrid. He holds dual German and Mexican nationalities and speaks English, Spanish, German, French and Russian.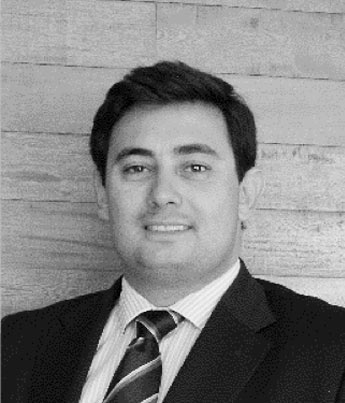 Borja has more than 15 years experience in Asset Management and Investment as a result of having been Manager of the Practice of Capital Markets, Asset Management and Global Custody at Arthur Andersen (now Deloitte) and CEO in Vector Cuatro. Borja founded Vector Cuatro in 2007 as a company focused on investment and asset management of renewable energy assets across the globe, leading the investment of more than US$ 4 Bn and the asset management of more than 1.200 MW for the main international investment funds and therefore validating the methodology developed by him in Asset Management in Vector Cuatro which can be replicable to different types of assets.
In 2014, when Vector Cuatro was the largest company in Asset Management in the third-party renewable projects area worldwide and counted on a team of more than 130 professionals across 12 offices, 9 countries and operating in 17 more, Borja sold the Group to Falck Renewables, a company listed in the stock market of Italy. Borja is CEO and CFO of RLH and member of the Executive Committee, member of the Investment Committee and of the Operating Committee of Balam Fund I and Balam CKD, as well as the President of the Board of Directors of Trappit (a company focused on the tourism / travelling sector, which owns a tool for buying ticket flights cheaper) and Founder and Member of the Board of Directors of Menorca Millennials (start-up sector).
Borja graduated in Business Administration in CUNEF and Universidad Complutense in Madrid. He also teaches different Master programs and is Director of two Executive Programs in the Centro de Estudios Garrigues. He speaks English and Spanish.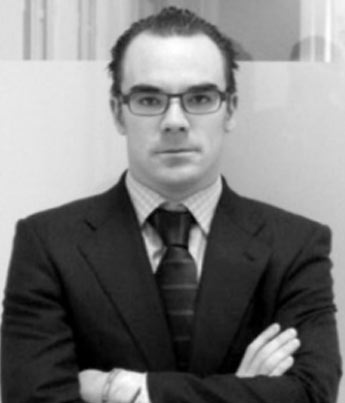 Jordi has over 10 years experience in financing and Asset Management of Projects. He was Partner and Global Responsible of Vector Cuatro Asset Management until July 2015, position from which he leaded the asset management team in world-wide operations with more than 60 professionals and a portfolio of over 1,000 MW. After Vector Cuatro he has participated in the financing, as well as in the advisory of investment funds and infrastructures and in the sale and purchase processes of renewable assets worth US$ 1,200M and US$ 1,000M, respectively. In these processes, he was responsible for the negotiation of the sale and purchase contracts, the fiscal structure of the operations as well as of the negotiation of the main contracts of the operation (EPC and O&M).
Before that, he developed his professional career in Banesto (Grupo Santander), where he was responsible for the structuring the corporate financing of some of the key companies in the IBEX 35 and in Deloitte, as member of the Capital Markets team.
He graduated in Business Administration at Colegio Universitario de Estudios Financieros (CUNEF, Madrid) and speaks English and Spanish.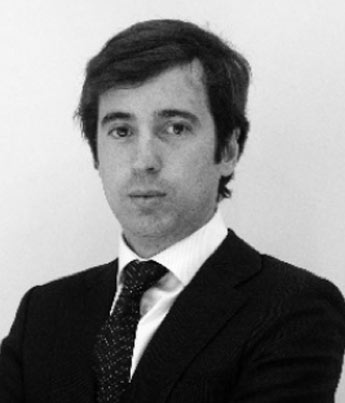 Jaime has over 10 years experience in transaction structuring and M&A. Before joining the team, Jaime leaded the department of M&A and financing in Vector Cuatro, focusing on sale and purchase operations and financing in the Latinamerican market (and leading the implementation of Vector Cuatro in this region).
Previously, Jaime was Director of one of the main companies of Corporate Finance in Spain, with more than 10 years of experience in M&A deals, valuations and capital and debt raising in different sectors, advising the main private equity firms investment and large industrial clients in national and cross-border transactions for an aggregated enterprise value of more than US$ 3,000M.  His previous experience includes auditing and consulting for financial groups and investment funds as a senior member the Capital markets team in Deloitte.
He graduated in Business Administration at Universidad Pontificia de Comillas (ICADE) and speaks English and Spanish.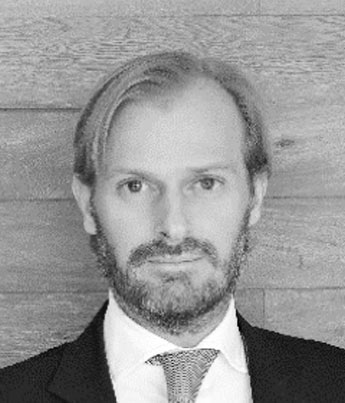 Francis has over 15 years of experience in the hotel industry from a finance perspective (investments, divestments, structured finance and M&A) as well as supervisory of hotel operators and corporate development. Before joining BK Partners, Francis held the position of Vice-President of Acquisitions and Development at Meridia Capital, a leading Spanish private equity firm specialized in investing in premium hotels and real estate with a special focus on Mexico, South America and Europe. As such he was responsible for sourcing, analyzing and executing all investments (over US$ 600M) as well as managing the portfolio. During his time at Meridia, Francis led the development of a prime mixed use real estate project in Paris which was later used as a case study in Harvard Business School.
Francis started his career in the hotel industry in the corporate finance team at Occidental Hotels & Resorts becoming ultimately Corporate Development Manager. At Occidental he was involved in financing and M&A transactions amounting to c. US$ 2 Bn. Francis holds a B.A. in Business Management from the European Business School. He speaks English, French, German and Spanish.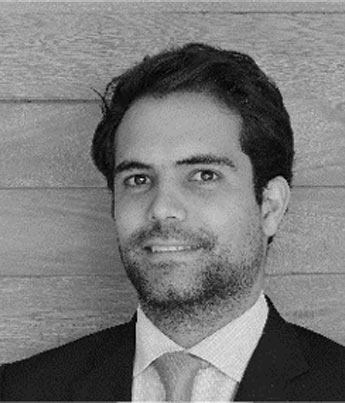 Diego has over 11 years of experience in the financial sector. He joined BK Partners as an Analyst in August 2008 and was appointed Managing Director in 2015. Diego is responsible for analyzing private equity investments including valuation, market analysis and diversification strategies as well as for the monitoring and reporting of the companies in the portfolio.
Prior to joining BK, Diego served as an Associate for Santander Investment in the Equity Research department, where he was ranked first place in the Conglomerates Sector in the "Latin American Research Team 2007 and 2008" of Institutional Investor. During his tenure at Santander Investment, he had under coverage the Mexican Chemical & Energy sectors.
Diego also spent 2 years in Citigroup's Investment Research unit analyzing Mexican and Brazilian homebuilders and infrastructure companies.
Diego is a level II CFA (Chartered Financial Analyst) candidate and received his B.A. in Industrial Engineering from the Universidad Iberoamericana. He speaks English and Spanish.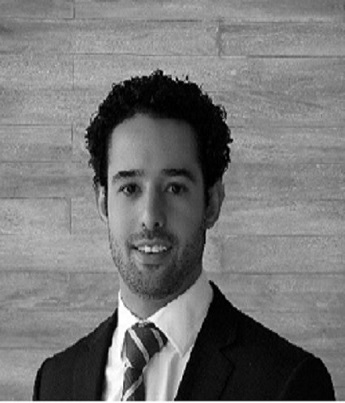 León has over seven years of experience in the financial sector. Leon joined BK Partners in August 2012 and is responsible for analyzing private equity investment proposals including valuation, market analysis, divestment strategies as well as monitoring and reporting of activities. Prior to joining BK, he worked as an Investments Analyst at MIRA, a real estate private equity firm affiliate of the Black Creek Group with over US$2Bn of AUM from institutional investors. In that position, he analyzed, negotiated and closed the acquisition of real estate assets for a total value of over US$500M. In addition, he performed financial valuation, market underwriting and due diligence for real estate ventures with an equity value of over US$1Bn. He also worked in HSBC at the Global Banking & Markets division performing financial analysis and credit applications for multinational companies and financial institutions. León holds a Bachelor of Administration from the Instituto Tecnológico Autónomo de México (ITAM) and an MBA from the Haas School of Business of the University of California, Berkeley.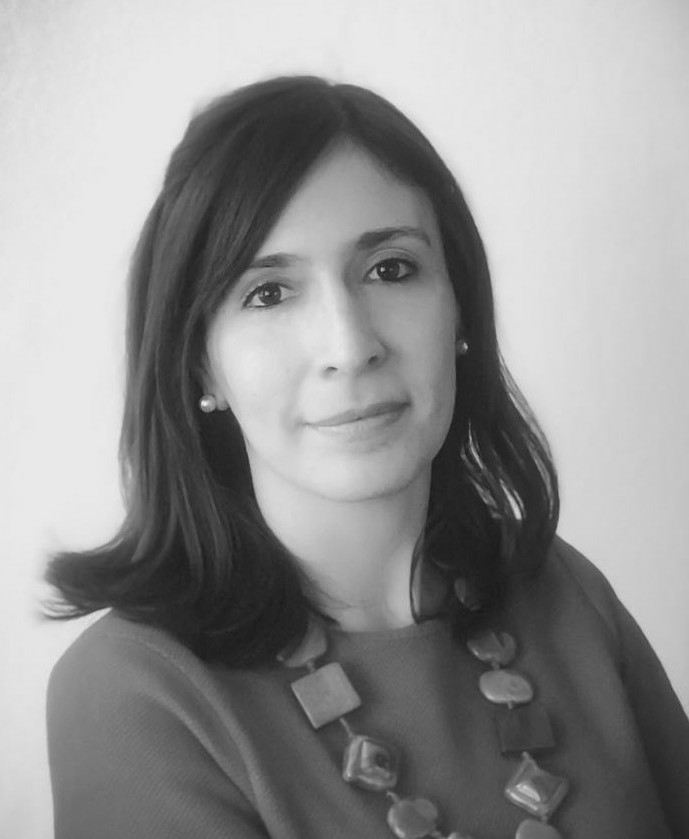 Irene has more than 10 years of experience as an audit and finance-controlling team leader working in important consultant firms in the areas of banking/capital markets and renewable energy like Deloitte and Vector Cuatro, respectively.
As a team leader in Deloitte, Irene participated in the audit of Investments and Venture Capital Funds, Funds Management Companies and Brokerage Agencies of the main Financial Groups in Spain, such as BBVA or Banco Santander.
During her stay at Vector Cuatro, Irene was responsible for the financial management of the photovoltaic and wind projects of the international portfolio (Francia, Bulgaria, Portugal and UK). She was in charge of the review of Financial Statements and Annual Accounts, as well as of the coordination of the corresponding audit processes.
Irene joined BK Partners in August 2017 and she is actively participating in the financial and administrative management of some of the investment vehicles of the Group and its holding companies, as well as being highly involved in the recent restructuring carried out within the companies of the Group.
Irene has a Degree in Business Administration granted by Universidad Autónoma de Madrid and also a Master's in Human Resources granted by EAE Business School. She fluent in both Spanish and English.